Kirsten Storms 2021 is an accomplished American actress who has starred in many films and television shows. Her popularity grew as a result of her role in the television series General Hospital. What else is there to say about Storms besides her acting career?
Facebook : Kirsten Stroms
Instagram : Kirsten Stroms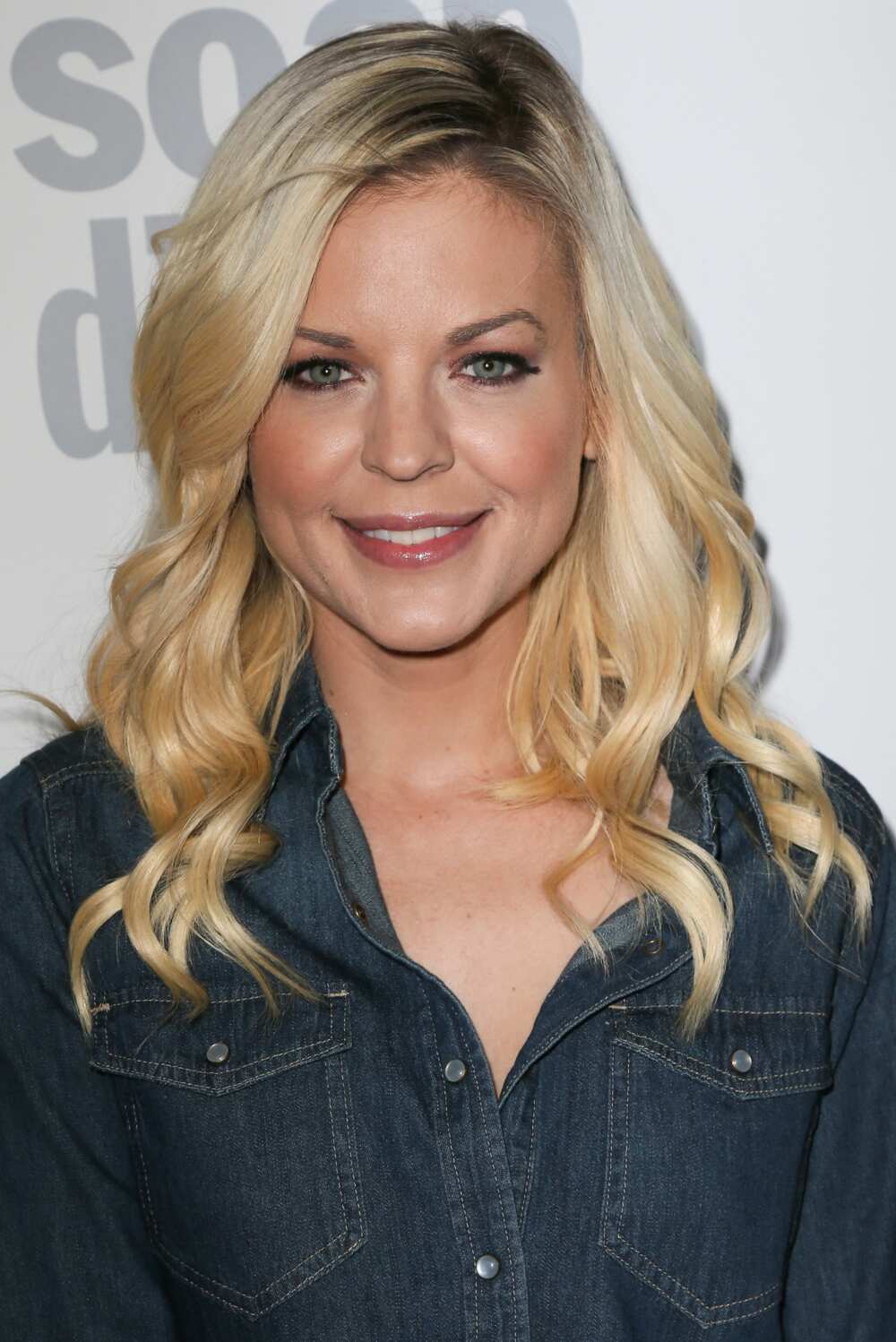 For her outstanding performance in the film industry, Storms has won two awards: a Soap Opera Digest Award in 2001 and a Young Artist Award in 2002.
Here is everything you need to know about the actress, including details about her age, height, net worth, divorce, career, and more.
Kirsten storms age –
Age: 37 years ( as of 2021)
Profile summary
Full name: Kirsten Renee Storms
Place of birth: Orlando, Florida
Date of birth: the 8th of April, 1984
Age: 37 years ( as of 2021)
Nationality: American
Ethnicity: White
Height: 5 feet and 3 inches
Weight: 57 kg
Profession: Actress
Net worth: $6 million
Instagram: @kirstenstorms
Twitter: @teenystweeting
Kirsten Storms was born in Orlando, Florida, on the 8th of April in 1984, to Karen Storms and Mike Storms. The actress has three other siblings, named Chris, Gretchen and Austin.
Education
Concerning her education, Storms was homeschooled since her third grade and attended an intensive acting workshop for children in Catskills in New York.
Career
Storms realized that her interest was in acting at such a young age and always wanted to be a soap opera actress. She began her acting career by playing minor roles in different commercials, such as Galoob Baby Doll.
As a result of her determination in acting, she made her career debut in the television show Second Noah, where she played the role of Ashley.
She also landed another role in Crayola Kids Adventures: The Trojan Horse as Venus. The actress soon began frequently appearing on several TV shows and films.
In 1998, she landed a recurring role of Laura Cummings on the television series 7th Heaven. She appeared in three episodes of the series playing Laura's role, a girlfriend to Simon (a role played by David Gallagher).
Kirsten storms movies and TV shows
Storms has appeared in several films and TV shows since her career debut. Have a look at some of them below.
Film
1997: Crayola Kids Adventures: The Trojan Horse as Venus
1999: Zenon: Girl of the 21st Century as Zenon Kar
1999: Belle's Tales of Friendship as Kirsten
1999: Love Letters as Teenaged Melissa
1999: Johnny Tsunami as Emily
2001: Zenon: The Zequel as Zenon Kar
2001–2005: Express Yourself
2003: Kim Possible: A Stitch in Time as Bonnie Rockwaller (voice)
2004: Zenon: Z3 as Zenon Kar
2005: Kim Possible: So the Drama as Bonnie Rockwaller (voice)
2011: Nice Guys Finish Last as Hot Girl
Television shows
1996: Second Noah as Ashley
1998: You Wish as Betsey
1998: Any Day Now as Lydia
1998: 7th Heaven as Laura Cummings
1999: Movie Stars as Mandy Silverman
1999: Sing Me a Story with Belle as Kirsten
1999–2004: Days of Our Lives as Belle Black
2002–2007: Kim Possible as Bonnie Rockwaller (voice)
2003: That's So Raven as Nicki
2004–2005: Clubhouse as Betsey Young
2005: CSI: Miami as Missy Marshall
2005–present: General Hospital as Maxie Jones
2006: Skater Boys as Jessica Gordon
2007: General Hospital: Night Shift as Maxie Jones
2015: Winterthorne as Selene Winterthorne
Personal life
Is Kirsten Storms divorced? In early 2013, Storms was in a relationship with Brandon Barash, her former co-star in General Hospital.
In August the same year, the couple confirmed that they had secretly wed in June and that their first child was on the way.
On the 7th of January, 2014, Brandon confirmed his wife had given birth to a baby girl, Harper Rose Barash. After more than two years of marriage, the couple filed for divorce, intending to raise their daughter together.
Is Kirsten storms pregnant in real life? Despite playing a pregnant Maxie in General Hospital, Kirsten Storms is not pregnant in real life.
The actress shared a photo from the show's wardrobe department and confirmed the baby is fictional.
Body measurements
kirsten storms brain surgery is a stunning woman with an unusually slim figure. She has a height of 5 feet 3 inches and a weight of 57 kilograms.
Her body measurements are 34-24-35 inches. Kirsten Storms hairstyle is a unique natural hairstyle. She often likes to color her hair in different shades of blonde.
Kirsten Storms weight gain and loss have been of great concern to her fans from her various Instagram posts. Her body weight has left many wondering, "Why is Kirsten Storms so thin?"
She once spoke out against the constant comments on social media regarding her health and weight. She had shared a selfie in the mirror at Target where she was shopping for her daughter, Harper, and then described the ensemble she was rocking.
But when one fan commented that this could not be a recent picture, and another declared that the actress had gained a lot of weight, Storms could not remain quiet any longer.
She responded by saying,
"I have gained a lot of weight since this afternoon when I took this picture. Look, I know what she was saying with her comment. Details about my health and medical conditions are nobody's business, so I won't go into my temporary weight gain to satisfy anyone's thirst. However, I will say that it is sad to see some people focus only on my body's status. I am healthy, and I feel good — at any size, which matters to me the most. Comments with a snarky undertone only make me feel sad for the person who typed it, and I truly hope their life s*cks less tomorrow."
What is Kirsten Storms net worth?
The actress has an estimated net worth of $6 million. She has earned most of her wealth from her career as an actress and a voice-over artist.
Where is Kirsten Storms?
Though she is a huge star, there have been certain times over the past decade where she will completely disappear out of the spotlight due to personal reasons. Currently, not much is known about her whereabouts or what she is now focusing on.
Kirsten Storms is among the many celebrities who have significantly contributed to the Hollywood industry. In her late 30s, she is an inspiration to upcoming artists, and she has gradually established herself as one of the world's most talented actresses.
READ ALSO: Ricky Montgomery biography: age, height, songs, partner, career
Legit.ng recently published an article about the biography of Ricky Montgomery. Ricky is an American musical artist best known for his alternative and Indie genre songs. He recorded his first album in 2016, which was a self-titled album titled Montgomery Ricky. The album was a hit as it attracted many listeners and has over 10 million streams on Spotify. The music star is based in Los Angeles, California.
Ricky Montgomery's Vine account had accumulated more than 180,000 Vine followers before it was shut down. He had always wanted to be a musician from a young age. The star joined his first band at the age of fourteen as a lead guitarist.